In This Episode:  Whipped cream, the Backstreet Boys, Raquel the Nannie, bouncy castles, vomit and boobs.
Last week, Nick dumped One Night Liz.  So the producers make Nick spend the cocktail party talking to the other women about ANOTHER WOMAN.
Nick uses the word "optimistic" a lot.  I think he thinks it means "these girls are all young and hot but I'm totally not gonna marry any of them".
Corinne has never made whipped cream look so gross.
She apparently exacerbated all her energy doing whippets, because she snoozes through the rose ceremony.  Nick sends home 3 girls.  Girl wearing Bra And Cardigan feels sad.
The Backstreet Boys  take the girls on the next group date.  WHO would have thought that BRIAN would age the best?
Backstreet Boys:  "You'll be performing for a crowd of 500 people.  Which should be nothing compared to the millions watching on TV."
Corinne thinks she's blowing the dance moves but I think she looks like a darling duck.
No one can compete with Jasmine the PROFESSIONAL CHEERLEADER.  Except, I guess, Danielle with the massive boobs.  Then they make Nick and Danielle awkwardly slow dance on stage.  In front of 500 people.  I thought we were over this!
Corinne snoozes through the cocktail party.  Bitches be hating but if I were on this show I would be emotionally exhausted too.
Dominique:  "This is not dating.  Dating is actually going on dates.  This is, like waiting."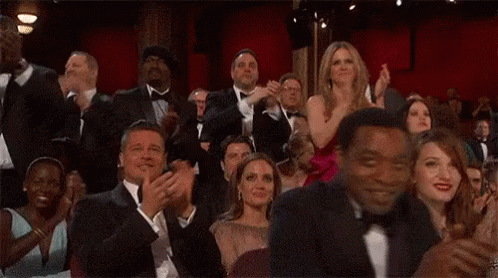 Corinne casually mentions that she has a nanny and not even her charming duck dancing can save her from that level of white privilegosity.
Next Nick has a one- on- one date with Vanessa:  a Zero Gravity Experience.  They keep calling it a "once in a lifetime experience" but it's really just $5,000. Basically an airplane throttles you around until you float.  It's no wonder that Vanessa blows chunks right after kissing Nick.  He loves it though.  LOVES IT.  If you and your man want an intense bonding experience, don a jumpsuit, get airsick and puke in a baggie #cosmosextips.
Next up: the obligatory Physical Feats Date.   The final three girls do a hundred meter dash and grab a glass ring.  The ring shatters on the track and all three girls need stitches.  Just kidding.  The winner, Sports Bra Astrid, is forced to hot tub in her yoga pants.  HA HA HA.
The group date cocktail party takes place in a cool antiques shop, but Dominique already feels like old news.  She bitch- slaps Nick with her icy words and cool blue tones and he gives her what she wants: a limo ride home.  Girls.  You have known Nick for less than 24 total hours.  You can't get Jealous Girlfriend on him in EPISODE THREE.
Nick gives the rose to Rachel, the only remotely age- appropriate girl.
Because the producers def want to capitalize on this season's boobs, Chris Harrison announces a pool party.  Corinne rents a bounce house.  This is actually genius because none of the camera crew can go inside the bounce house.  Nick likes Corinne.
"Fun is the basis of any high school relationship," he says.
But the girls know the truth.
Raven: "Corinne is 24 and has a nanny."
Nick: "Has a what?"
Last, we see Vanessa getting saucy.  "If you're just here for 'fun', you can have your rose back", she says before letting her silky hair spill over her boobs and sucking on her lips in a hostile way.
Alexis "bitches" Dolphin Trainer is having none of it.  And neither are her plastic hoops.
Next week, see the cast and crew peer pressure Nick into dumping Corinne.